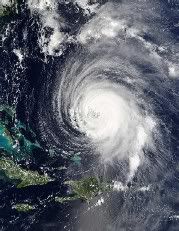 Weather permitting
, I head out for
ASAE 2004 in Minneapolis
on Friday night. This will be my first ASAE annual meeting, so I'm obviously looking forward to the experience. Jeff DeCagna, one of my favorite association speakers will be presenting
a couple of sessions
that I wouldn't think of missing. Connecting and reconnecting with assn managers from around the country is one of the highlights of my professional life, and this will be my second national conference in two months. I'm eager to meet CAEs and to tell them about my blog.
But most of all I'm looking forward with great anticipation to beginning my stint on ASAE's
Membership Section Council
. Attending my first section council meeting was the real the impetus for going to
America's most literate city
,
Minneapolis
. I served for a number of years on GWSAE's
ELAC
, but it appears ELAC's future is up in the air due to the recent
ASAE-Center merger
.
I'll post at least once from the Land O' Lakes and Literacy, and upon my return, stay tuned, I'll be filling out my
CAE Exam Application
.