The hardest part of my Banff Building Personal Leadership course now that I'm home has been taking the conceptual and brining it forward into the tangible: The work-a-day world I live in everyday.

One thing I learned during my course is that I need to "show off" a little and reveal more about myself to my co-workers. This picture is from the last day of the Building Personal Leadership course.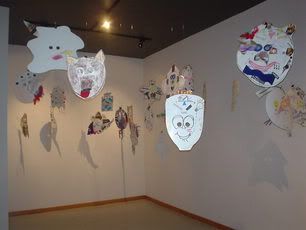 During the course we were asked to express ourselves artistically, and the picture above is a gallery of our creations. Serendipitously, I had decided (before this gallery was set up) to display some of my photography in my office as a way to show off some of my interests and hobbies. Today I set up the Martin Photography Gallery and announced its opening to my team mates. Here's a photo of the gallery (you can click it for a larger view)...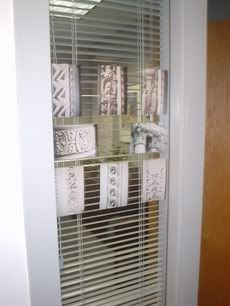 It's been a real hit around the office! The photos are of architectural detail from some of the buildings around downtown Richmond. I've offered bragging rights to the staff member who can guess the most buildings simply from the architectural detail.